29 août 2010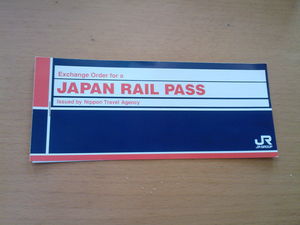 JR Pass for friends or Japan Rail Pass (for others), JR is the main rail company in Japan.
If you are a foreigner you can buy that pass to travel freely in Japan.
More informations here --> in english or en français
On this picture, it is mine!
Commentaires sur JR Pass is my best friend!